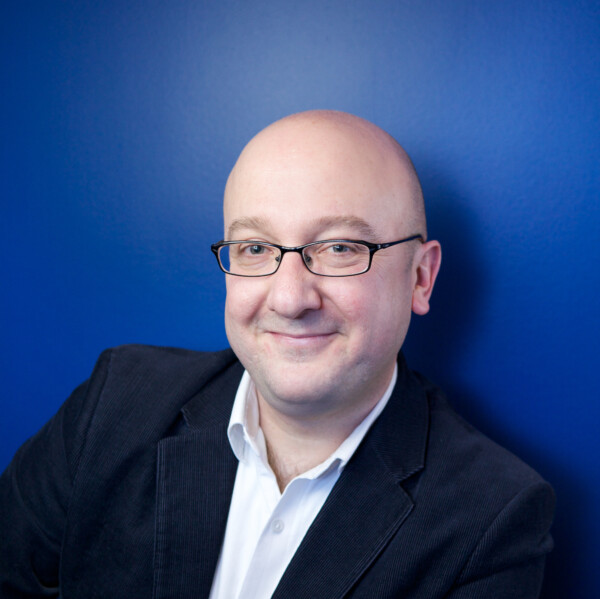 Artistic Director Timothy Shantz is a conductor, collaborator, tenor soloist, teacher and life-long dreamer. He is the Founder and Artistic Director of Calgary's professional choir, Luminous Voices, and the Director of Choral Activities at the University of Alberta's Department of Music. The Calgary Philharmonic Chorus and Spiritus Chamber Choir flourished during his tenure. As a conductor, he is recognized for the breadth of his work with choirs, both Luminous Voices and Spiritus Chamber Choir earned national choral awards, including Outstanding Choral Recording, and the Healey Willan Grand Prize for Choirs. In 2021, he was honoured to receive the Richard S. Eaton Award of Distinction from Choir Alberta in recognition of exemplary service to choral music in the province of Alberta. Timothy holds a Doctor of Music degree in Choral Conducting from Indiana University Jacobs School of Music. His research involved extensive interviews with Sir James MacMillan and an analysis of his unaccompanied choral work Sun-Dogs. He is also a graduate of the University of Alberta's Choral Conducting program (M.Mus 1999), and earned a degree in piano performance from Wilfrid Laurier University (Hon. B.Mus 1995). Conducting instructors include John Poole, Jan Harrington, Carmen Tellez, Frieder Bernius, Jon Washburn, Leonard Ratzlaff, Debra Cairns and Noel Edison. Richard Eaton Singers recently announced the appointment of Timothy Shantz as their Artistic Director commencing in September 2023.
Assistant Conductor, Jodi Penner has performed extensively in opera, musical theatre and solo recitals as well as BBC radio dramas and TV as well as two solo albums. She is an accomplished soloist and actor with many performing credits around the world including The United States, Canada, Scotland, Russia, Italy, Austria, and Bolivia. Originally from California, Jodi finished her MMus in voice at the University of Alberta in 2011 and is currently working on her Doctorate of Music in Choral Conducting and Voice Performance at the University of Alberta under Timothy Shantz and John Tessier. She has sung the National Anthem for the Giants in 1992, 1993, soloist with Redwood Symphony in California and performed roles with Opera Roanoke, Operafestival di Roma, Edinburgh Fringe Festival, Rosebud Theatre. Jodi has also sung with Canadian Chamber Choir, Edmonton Opera Chorus, I Coristi, Pro Coro, Entrecantos, Orquesta Filarmónica de Santa Cruz de la Sierra, Trio Internaciónal and Bachfest in Bolivia. She is an active soprano soloist as well as making guest conducting appearances with Edmonton Youth Choirs and as emerging conductor with Pro Coro Canada. Jodi teaches voice privately as a member of the National Association of Teachers of Singing and is an invited clinician for many local Alberta music festivals. Jodi is the recipient of the Johann Strauss Award for study in Austria as well as the Beryl Barnes Award, Carol Mallette Award, John and Logie Drew Graduate Scholarship in Choral Conducting, Rosemary Holsworth Graduate Scholarship in Music and Alberta Graduate Excellence Scholarship.
Resident accompanist Leanne Regehr is a versatile and sensitive pianist who has captivated increasingly diverse audiences across North America. She is the featured soloist in a live recording of Victor Davies' Mennonite Piano Concertowith the Winnipeg Symphony Orchestra, and is currently based in Edmonton where she serves on the faculties of the University of Alberta and The King's University.
Leanne's reputation in opera has grown through engagements as a répétiteur with Shreveport Opera, Mercury Opera, and Edmonton Opera. Her dedication to the development of young singers has been shown through her work as a faculty member with Opera NUOVA, a staff pianist for Sherrill Milnes' VoicExperience Program in Florida, and as a Coaching Fellow at the Aspen Music Festival. She is widely recognized for her intuitive ability to collaborate with other musicians across an extensive range of repertoire.
Leanne completed her Doctor of Music in Piano Performance at Northwestern University and explored further studies at the Banff School of Fine Arts, the Universitat Mozarteum in Salzburg and the Aspen Music Festival. Shehas enjoyed exploring the masterpieces of the choral repertoire during her fifteen seasons as accompanist with the Richard Eaton Singers, and freelances as a soloist, vocal coach, recital partner, and adjudicator.
After early studies in London, alternate accompanist Jeremy Spurgeon won scholarships to study both piano accompaniment and organ at the Royal Northern College of Music, Manchester, and later studied organ at the Geneva Conservatoire where he gained the Premier Prix de la Classe de Virtuosite. His teachers have been Eileen Sullivan, Eric Pask, Lorna Sergeant, Ronald Frost, Eric Chadwick, Lionel Rogg and Dame Gillian Weir.
In 1980, Jeremy took up the position as director of music at All Saints' Anglican Cathedral in Edmonton, Alberta. Since then, he has appeared in concert with many ensembles, singers and instrumentalists in Canada, the United States and Europe. As well as his many and varied cathedral duties, Jeremy has a busy concert schedule. During the past season, he has played in performances of Britten's Canticles I and II, Britten's Winter Words, Schubert's Die Schone Mullerin, Bach's St John Passion, Dvorak's Cello Concerto, Janacek's Glagolitic Mass, Respighi's Pines of Rome, Shostakovitch's 13th Symphony, Handel's Messiah and Vivaldi's Four Seasons to name but a few. Jeremy is the resident accompanist for Pro Coro Canada, Edmonton's semi-professional choir and recently appeared on Bravo! TV with aspiring singers from western Canada. He is heard frequently on CBC radio.
His favourite pastime is cycling in rural France with the wind behind him.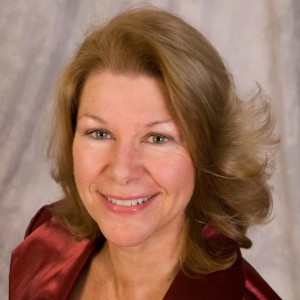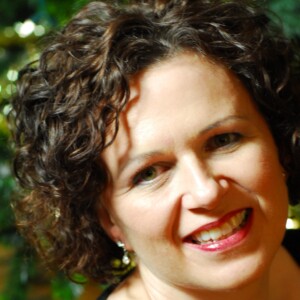 A native of Detroit, Michigan, Soprano 2 Section Leader Janet Smith received a Master of Music degree in Voice and Opera from the University of Michigan, then immigrated to Canada to sing with the Elmer Iseler Singers in Toronto. During 10 years there, she also did many solo music broadcasts for CBC Radio, was soloist with orchestras and choirs, was a member of the Canadian Opera Chorus, and, later, a member of the Canadian Opera Ensemble. She was invited to Edmonton on a one-year contract with Edmonton Opera and, after that initial year, she and her husband Derril Butler co-founded Alberta Opera Touring Association, a company that presented "fairy tale opera" to school students, and, on weekends, Broadway musicals to community groups. She performed throughout Alberta and Saskatchewan to thousands of children and adults. Thinking that she might be "aging out" of the character of Little Red Riding Hood, she went to U of A and got a Bachelor of Science degree in Occupational Therapy and worked in rural home care for many years, continuing to make music with Pro Coro Canada, Da Camera Singers, and as a soloist and workshop/retreat teacher for local choirs. Now "retired" from Home Care, Janet teaches voice to students from age 5 to 73, is section lead/vocal coach with Richard Eaton Singers and Edmonton Metropolitan Chorus, and also sings with Chronos Vocal Ensemble and Lac Ste. Anne Community Choir (based in Alberta Beach). There is still time in the schedule for new challenges, though, should they come along!
Soprano Brenda Enns first sang with Richard Eaton Singers in her early twenties as an Undergrad student of Music (Voice & Music History) at the University of Alberta. Following the completion of a Master of Arts degree in Historical Musicology from the University of Victoria, Brenda relocated to Toronto to pursue a doctorate at York University. Soon after arriving, Brenda turned her attention to the pursuit of the many professional choral opportunities available in the city.  Over the next 25 years, Brenda held numerous Soprano section lead positions at various downtown churches and appeared as guest Soprano several of them. In addition to her role as church musician, Brenda also pursued opportunities on the Toronto choral concert stage, singing with a wide variety of choirs. Brenda particularly enjoyed a long and rewarding tenure (2000-20) with the Tafelmusik Chamber Choir (hailed as "A Gift of the Gods"), under director, Ivars Taurins. Among singing some of the most glorious choral works of the Baroque and Classical periods, other highlights included sharing the stage with some very inspiring and esteemed guest conductors such as Andrew Parrott, Bruno Weil, Richard Egarr, Sigiswald Kuijken, Kent Nagano and Hervé Niquet along with some of the world's most luminous soloists, Dame Emma Kirkby, Dorothee Mields, Mireille Asselin, Karina Gauvin, Charles Daniels and Rufus Müller, among many others. While in Tafelmusik, Brenda participated in numerous recording projects including a live Handel Sing-Along Messiah DVD (with "Herr Handel" conducting) in 2012 and two CD recording projects both inspiring JUNO-nominations: Handel Messiah (Ivars Taurins, 2011) and the Beethoven (Choral) Symphony No. 9 (Bruno Weil, 2016). Brenda is thrilled to return to Edmonton and the RES to take on the role of Soprano 1 Section Lead.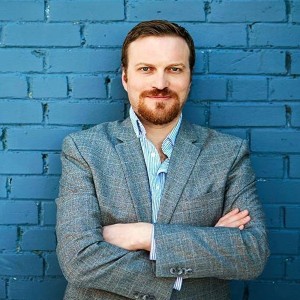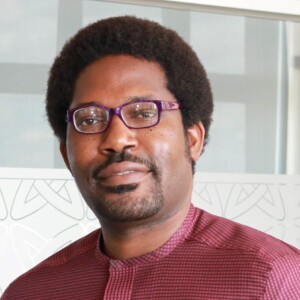 A graduate of the University of Alberta Master of Music in Choral Conducting Program, conductor, singer, percussionist, and Baritone Section Leader, Graham Fast, is a passionate and versatile musician. During his time in Edmonton, Graham has worked with many of Edmonton's finest choirs including Richard Eaton Singers, Pro Coro Canada's #connect youth program, the UofA Madrigal Singers, Da Camera Singers, Chronos Vocal Ensemble and Vocal Alchemy. Graham is always thrilled to put his conducting training to work and began conducting Edmonton-based Cantilon Choirs' Vox Hominis men's choir in September 2017. Graham then took on the role of assistant director of music at First Presbyterian Church, where he assists leading both the choir and hand bell ensemble. Graham completed his Bachelor of Music at the University of Calgary in 2014, primarily in vocal performance with an integrated focus on wind band conducting. In the fall of 2015, Graham began his choral conducting studies at the University of Alberta with the supervision of Dr. Leonard Ratzlaff, where he received the Queen Elizabeth II Graduate Scholarship in 2016 in recognition of his academic and artistic excellence. While Graham's singing and conducting involvements in the Edmonton area develop, he still maintains connections with his Calgary roots, where he is frequently engaged with musical projects. Graham remains living in Edmonton, where he actively contributes to the flourishing choral community in the area, both as a singer and a conductor.
Tenor Section Leader Jude Nwankwo is a Nigerian composer, choir trainer, singer, and choral conductor. He has performed with many choral groups in Nigeria, the USA, and Canada as a tenor. His compositions, which include sacred/secular choral and instrumental pieces, have been performed by different ensembles in Africa, Europe, and America. Notable among his compositions is "Iya Mi" (My Mother), commissioned by the Sub-Saharan Africa Commissioning project of the Morehouse College Department of Music, Atlanta, Georgia, for the Morehouse College Glee Club, and published by GIA Publications, Chicago, USA. Jude has a Bachelor and Master of Arts degree in composition from the University of Nigeria, Nsukka (UNN), and a Master of Sacred Music in choral conducting from the University of Notre Dame, USA. He got the best graduating Student award from the Department of Music, UNN in 2008, and the academic achievement award from the Department of Sacred Music at Notre Dame in 2021. He taught undergraduate harmony, counterpoint, and conducting courses at UNN between 2010 and 2022. He is presently a doctoral student of choral conducting at the University of Alberta.