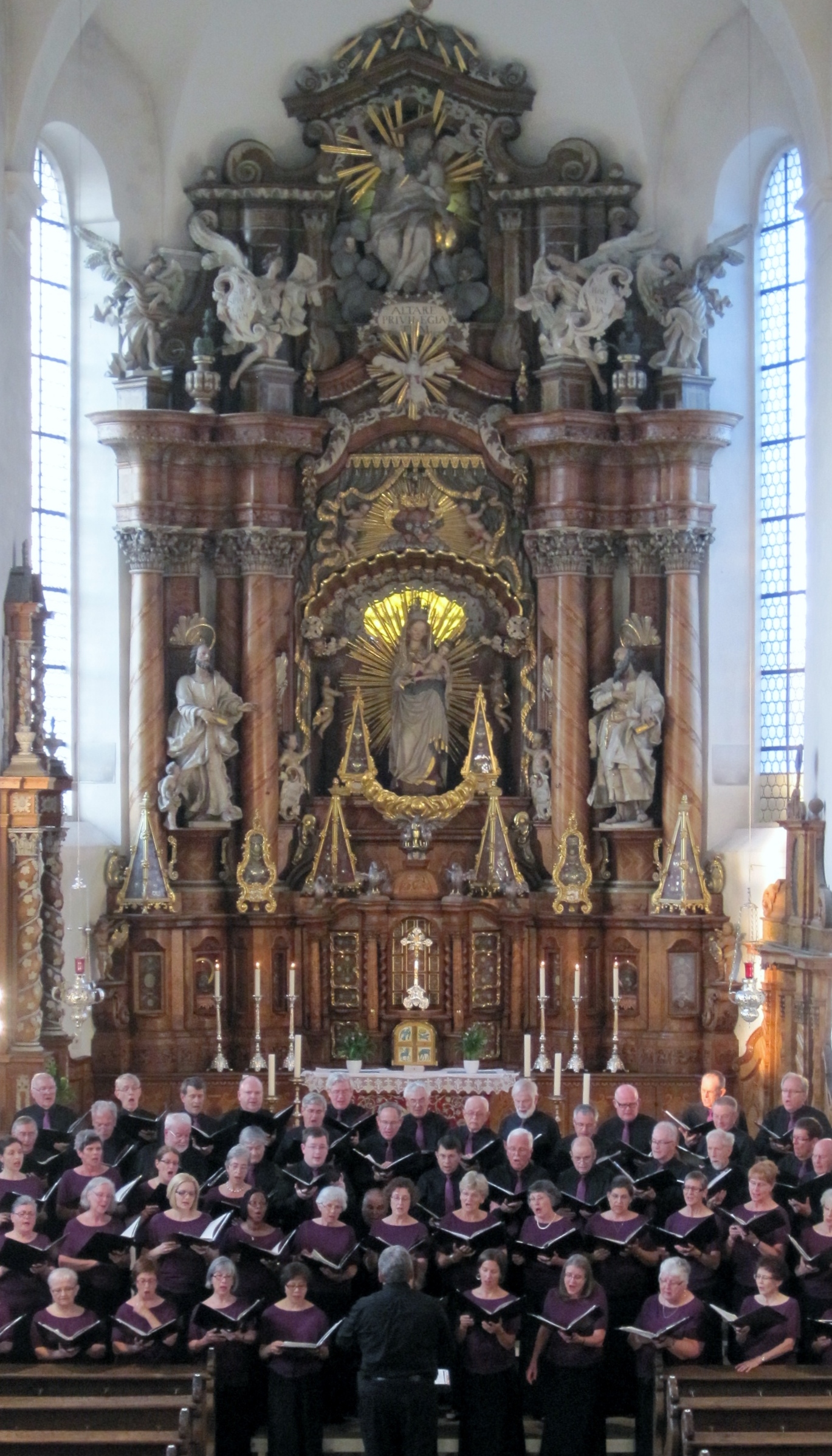 Richard Eaton Singers
RES performances have included Edmonton premieres of many choral masterpieces such as the Bach St. John and St. Matthew Passions, Beethoven's Missa Solemnis, Brahms' Ein deutsches Requiem, Elgar's The Dream of Gerontius, Walton's Belshazzar's Feast and Vaughan Williams' A Sea Symphony.
RES has commissioned and produced many other world premiere performances by Canadian composers, including Imant Raminsh's Veni Sancte Spiritus, Mark Sirett's In Praise of Music, Christos Hatzis' The Sepulcher of Life, John Estacio's The Houses Stand Not Far Apart, Ruth Watson Henderson's A Song of the Seasons (text by Ted Blodgett) to celebrate the 25th anniversary of Dr Ratzlaff's artistic leadership of RES, and Estacio's branche, in memory of former choir member Frieda Haliburton.
The choir has traveled extensively across Canada, to the Netherlands, Germany, and most recently across the UK. They have exchanged with other choirs, including the Calgary Philharmonic Choir and Vancouver Bach Choir. RES also regularly performs with other Edmonton area choirs, most recently with Kappella Kyrie in a concert of sacred music of the Eastern Orthodox tradition.
As partners with the Edmonton Symphony Orchestra RES has created many memorable choral events in our city, including the performance of Mahler's Symphony of a Thousand to celebrate the opening of the Francis Winspear Centre for Music, and many Christmas performances of Handel's Messiah and Lighter Christmas Classics.
In recent years RES has joined forces with the Alberta Baroque Ensemble to perform the oratorios of Handel, several sacred works of Mozart and Haydn, and Bach's Mass in B Minor.