Music Director Leonard Ratzlaff joined the Department of Music at University of Alberta in 1981 as professor of choral music, and at the same time was appointed the Music Director of Richard Eaton Singers. A native of Alberta, Ratzlaff took his music training in British Columbia and Manitoba, and his doctoral studies in conducting at the University of Iowa. In over three decades with Richard Eaton Singers, he has developed them into one of the leading symphonic choirs in Canada. In addition to their own series of concerts, Richard Eaton Singers collaborate regularly with the Edmonton Symphony and the Alberta Baroque Ensemble. Len has conducted the choir in most of the major choral/orchestral works from the oratorios of Bach and Handel to the present day, and has premiered commissioned works by Canadian composers Violet Archer, Allan Bevan, John Estacio, Malcolm Forsyth, Allan Gilliland, Christos Hatzis, Imant Raminsh and Mark Sirett. Under his direction Richard Eaton Singers have conducted tours to various parts of Canada as well as to Europe, and have produced several CD recordings. As a member of the faculty at University of Alberta, he has been instrumental in developing the most established graduate program in choral conducting in Canada, and he directs the U of A Madrigal Singers, one of the foremost university choirs in the country. Dr Ratzlaff is a member of the Order of Canada and the Alberta Order of Excellence, and a Fellow of the Royal Society of Canada.
Assistant Conductor, Stuart Sladden, born and raised in the Greater Toronto Area, moved to Winnipeg in 2010 to begin a Master of Music degree from the University of Manitoba, specializing in Choral Conducting, which he completed in the spring of 2012, and has since moved to Edmonton where he recently completed the second year of a Doctor of Music degree in Choral Conducting at the University of Alberta.
Over the last nineteen years he has enjoyed working with a variety of classical, jazz, and church choirs as a singer, conductor, and clinician. His interest in vocal performance was first nurtured in the respected musical arts program at Mayfield Secondary School in Brampton, Ontario. He then furthered his training in vocal performance at Humber College and ultimately earned a Bachelor of Music degree, specializing in vocal jazz performance, from the University of Toronto (2002).
Between his studies at the University of Alberta, Stuart continues to be active as a professional musician. He is currently the Music Director for the Fraser Lyric Opera Company, a new professional opera company in Prince George, BC, he sings with Pro Coro Canada, and this coming season is excited to be working as the Assistant Conductor for both the Richard Eaton Singers and Da Camera Singers, the Acting Music Director for Robertson-Wesley United Church, and the Artistic Director for Accord Ensemble.
Resident accompanist Leanne Regehr is a sensitive musician who is committed to performing and teaching within solo, chamber music and operatic genres. Currently based in Edmonton where she serves on the faculties of the University of Alberta and The King's University College, she has performed in music centres across North America, most recently as the soloist in a live recording of Victor Davies' Mennonite Piano Concerto with the Winnipeg Symphony Orchestra.
She holds a Doctor of Music in Piano Performance from Northwestern University. Leanne's reputation in opera has grown through engagements as a répétiteur with Shreveport Opera, Mercury Opera, and Edmonton Opera. Her dedication to the development of young singers has been recognized through her work as a faculty member with Opera NUOVA, a staff pianist for Sherrill Milnes' VoicExperience Program in Florida, as well as a Coaching Fellow at the Aspen Music Festival. In addition to her freelance career as a soloist, vocal coach, recital partner, and adjudicator.
After early studies in London, alternate accompanist Jeremy Spurgeon won scholarships to study both piano accompaniment and organ at the Royal Northern College of Music, Manchester, and later studied organ at the Geneva Conservatoire where he gained the Premier Prix de la Classe de Virtuosite. His teachers have been Eileen Sullivan, Eric Pask, Lorna Sergeant, Ronald Frost, Eric Chadwick, Lionel Rogg and Dame Gillian Weir.
In 1980, Jeremy took up the position as director of music at All Saints' Anglican Cathedral in Edmonton, Alberta. Since then, he has appeared in concert with many ensembles, singers and instrumentalists in Canada, the United States and Europe. As well as his many and varied cathedral duties, Jeremy has a busy concert schedule. During the past season, he has played in performances of Britten's Canticles I and II, Britten's Winter Words, Schubert's Die Schone Mullerin, Bach's St John Passion, Dvorak's Cello Concerto, Janacek's Glagolitic Mass, Respighi's Pines of Rome, Shostakovitch's 13th Symphony, Handel's Messiah and Vivaldi's Four Seasons to name but a few. Jeremy is the resident accompanist for Pro Coro Canada, Edmonton's semi-professional choir and recently appeared on Bravo! TV with aspiring singers from western Canada. He is heard frequently on CBC radio.
His favourite pastime is cycling in rural France with the wind behind him.
Alto Section Leader Wendy Grønnestad-Damur was a member of Pro Coro Canada for 25 years, and has sung with many ensembles including Ensemble de la Rue, Coventry Consort, Scona Chamber Singers, University of Alberta Madrigal Singers, Collegium Musicum, Richard Eaton Singers, Renaissance Singers of Edmonton, and Chorale Saint-Jean, as well as being the alto section leader at Robertson-Wesley and McDougall United Churches., Wendy was a founding member of the Trobairitz Ensemble for Early Music, also known as the Medieval Chick Band. She is currently a member of the eight-voice Schola Cantorum at St Joseph's Basilica and also enjoys singing evensong at All Saints Cathedral. Wendy studied voice with Linda Perillo, Eva Bostrand, and Harold Wiens, violin and viola with Martin Molzan, and marimba with John McCormick. She holds a B Ed from the Faculté St-Jean, a BA Honours in Music and Scandinavian Studies, and a Masters in Library and Information Studies, and is a Community Librarian with the Edmonton Public Library. Wendy enjoys performing Medieval and Renaissance music with her husband Bill Damur as members of Chanticleer, and hopes that their son Jasper will share their passion for early music. She also loves cats, tea, vintage fashion, and visiting her brother in the UK.
Bass section Leader, Ben Ewert, is a doctoral student in the DMus choral conducting program at the University of Alberta. He recently moved to Edmonton from Vancouver, BC with his lovely wife (Krista), three energetic kids (Jakob, Ella and Audrey) and neurotic labrador retriever (Søren). After completing undergraduate music studies at Prairie Bible College and Trinity Western University, Ben worked as the Executive Director of the Three Hills Arts Academy in Three Hills, Alberta where he had the opportunity to coordinate the ACSI Musicale Band and Choral Festival and conduct with the Wild Rose Chamber Choir, the Arts Academy Chamber Orchestra and the Canadian Badlands Passion Play in Drumheller.
In 2012, Ben completed his M.Mus in Choral Studies at the University of Cambridge, England where he studied conducting under Stephen Layton, Director of Music at Trinity College, Cambridge and Polyphony. While there, he held the post of conductor of the Churchill Chapel Choir and had the privilege of working with many of the other Cambridge College choirs, including King's and Clare College.
Upon returning to Vancouver, Ben founded the Oculus Chamber Choir, an ensemble of young singers dedicated to the performance of sacred choral music. He also directed the University Community Children's Choir and MGV Lyra, Vancouver's German male chorus.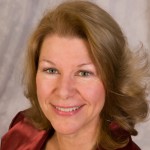 A native of Detroit, Michigan, Soprano Section Leader Janet Smith received a Master of Music degree in Voice and Opera from the University of Michigan, then immigrated to Canada to sing with the Elmer Iseler Singers in Toronto. During 10 years there, she also did many solo music broadcasts for CBC Radio, was soloist with orchestras and choirs, was a member of the Canadian Opera Chorus, and, later, a member of the Canadian Opera Ensemble.
She was invited to Edmonton on a one-year contract with Edmonton Opera and, after that initial year, she and her husband Derril Butler co-founded Alberta Opera Touring Association, a company that presented "fairy tale opera" to school students, and, on weekends, Broadway musicals to community groups. She performed throughout Alberta and Saskatchewan to thousands of children and adults. Thinking that she might be "aging out" of the character of Little Red Riding Hood, she went to U of A and got a Bachelor of Science degree in Occupational Therapy and worked in rural home care for many years, continuing to make music with Pro Coro Canada, Da Camera Singers, and as a soloist and workshop/retreat teacher for local choirs.
Now "retired" from Home Care, Janet teaches voice to students from age 5 to 73, is section lead/vocal coach with Richard Eaton Singers and Edmonton Metropolitan Chorus, and also sings with Chronos Vocal Ensemble and Lac Ste. Anne Community Choir (based in Alberta Beach). There is still time in the schedule for new challenges, though, should they come along!